Dashibase currently supports adding any PostgreSQL database as a data source.
To connect a database:
Click on Data Sources in the sidebar.
Click on Connect data source on the top right of the screen.
Under General, enter a name for your data source.
Under Postgres Credentials, enter your database credentials:

Host
Database name
Port
Username
Password

Click on Set access.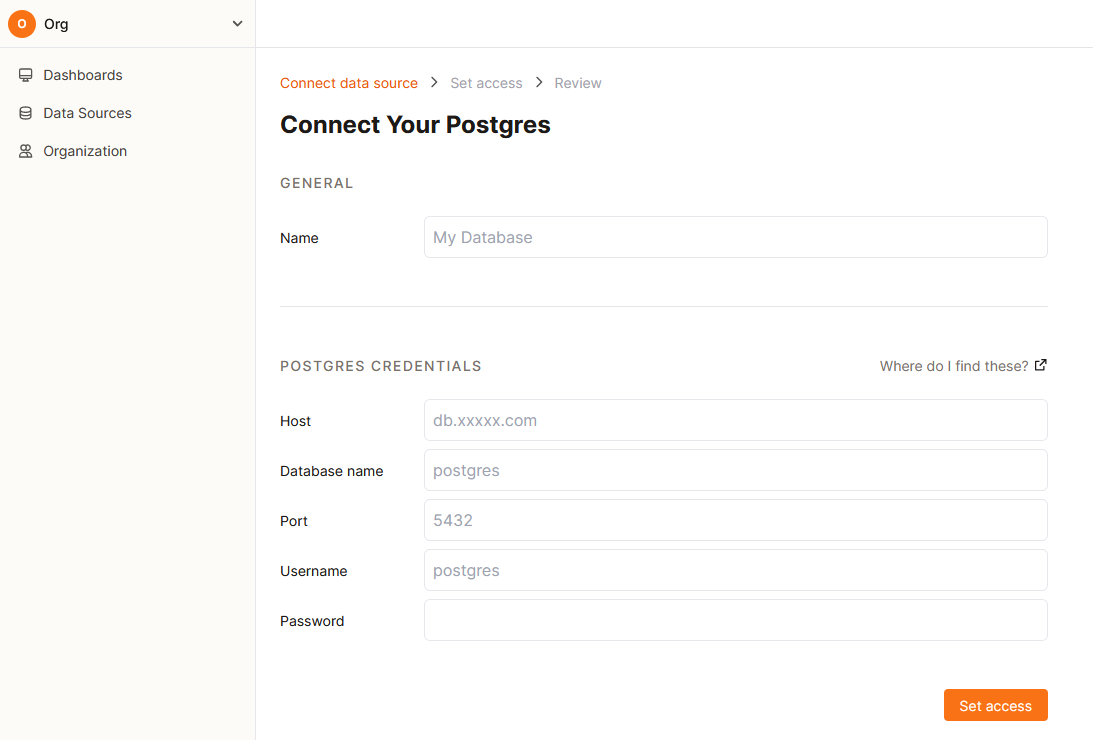 Note: Certain database providers (e.g. AWS, Azure, Google Cloud) block incoming connections by default. If you're using one of these providers, you'll need to whitelist our IP addresses:
52.201.72.191/32
13.215.132.195/32
65.2.134.15/32
3.126.150.99/32
Please refer to the following articles for instructions on the whitelisting process: